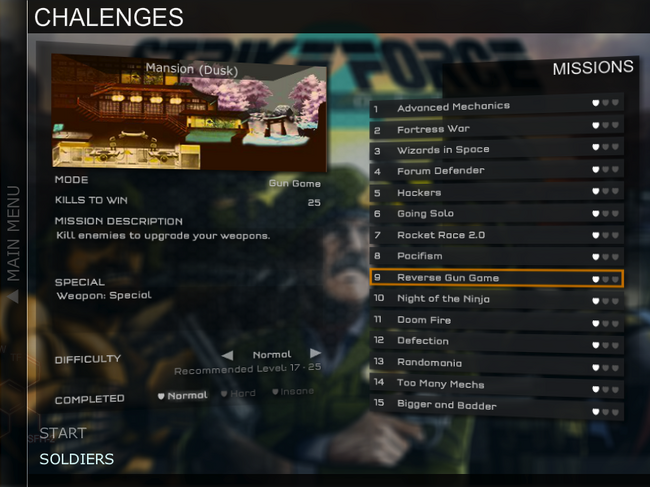 Map:
Mansion (Dusk)
Mode: Gun Game
Kills to Win: 25
Mission Description
Edit
Kill enemies to upgrade your weapons.
However, you actually start with Magic Wand, and fight your way to "down"grade your weapon until you kill with an USP and you win!
Weapon: Special
It is usually a wise choice to use the Juggernaut for this challenge, due to the health advantage over other types, which allowing you to win in dogfights.
Ad blocker interference detected!
Wikia is a free-to-use site that makes money from advertising. We have a modified experience for viewers using ad blockers

Wikia is not accessible if you've made further modifications. Remove the custom ad blocker rule(s) and the page will load as expected.