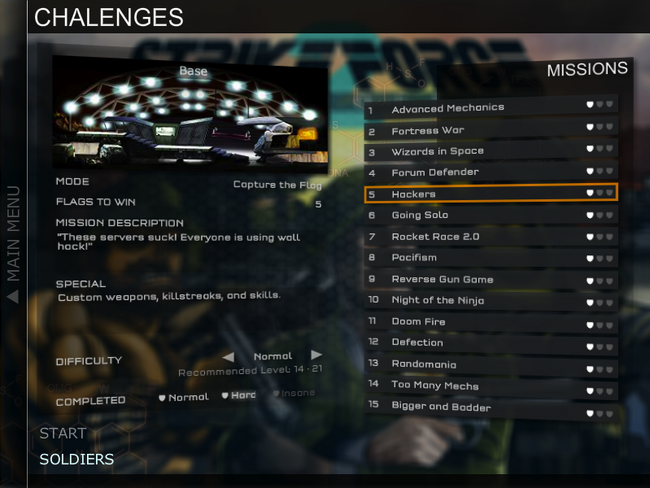 Map: Base
Mode: Capture the Flag
Flags to win: 5
Mission Description
Edit
These servers suck! Everyone is using wall hack!
Custom weapons, killstreaks, and skills.
Remember that you can shoot through walls, and that your enemies can too.
Grenade launchers have barely any use in this challenge as they will give you a difficulty shooting the opponent with due to the wall hack itself, not making the grenade launcher to bounce until going to the base of the map
It is recommended that if you play as the Juggernaut or General, use a high power Judgement shotgun. This is an extremely powerful gun, and combined with Wall Hack, is nearly unstoppable.
Ad blocker interference detected!
Wikia is a free-to-use site that makes money from advertising. We have a modified experience for viewers using ad blockers

Wikia is not accessible if you've made further modifications. Remove the custom ad blocker rule(s) and the page will load as expected.