There are 15 Challenge levels in SFH2, just like in SFH1. Challenges are more difficult than Campaign missions, often involving special weapons or loadouts, different rules or altered gameplay. You can choose to play each Challenge on Normal, Hard, or Insane, the same as in Campaign mode.
To vote for your favourite Challenge, see bottom of page.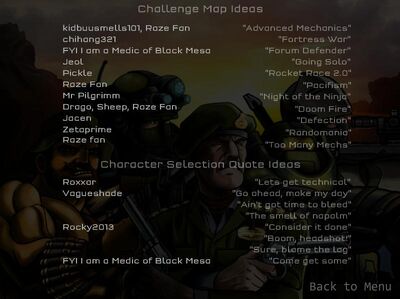 Which is your favourite Challenge?
---
Ad blocker interference detected!
Wikia is a free-to-use site that makes money from advertising. We have a modified experience for viewers using ad blockers

Wikia is not accessible if you've made further modifications. Remove the custom ad blocker rule(s) and the page will load as expected.